Never having been to the Santa Fe Opera, I was overwhelmed by the beauty of its surroundings, its tasteful yet extravagant  architecture, and its easygoing, friendly and loyal audience.  Most of all, however, I was smitten by the very high level of staging and music that was evident in the two productions that I saw — the premiere of Huang Ruo's M. Butterfly and a moving performance of Tristan und Isolde.
The conductor, James Gaffigan, is young (as these things go) and on the move.  His musicality was captivating and his energy and discipline yielded a very, very impressive reading of the score.  I found it less than ideal to be in the quasi-open air; the tell-tale inner voices of the orchestra were not as clear to my ear as they are in an enclosed auditorium.  But I was very grateful indeed for the pace, the clarity and the confidence with which the music was dispatched.
This was my first time hearing Tamara Wilson, who sang Isolde triumphantly, and it was a thrill.  She displayed every gift that the role rewards.  I'm happy to learn that I'll have a second chance in the Spring, when she sings Elsa at the Met.  Nicholas Browntree was a young, virile and eager Kurwenal, and Jamie Barton sang Brangane with a mixture of syrup and steel.  Simon O'Neill is not my favorite Tristan for reasons of personal taste that have nothing to do with his artistry — his Parsifal in Vienna was quite beautiful.
The production was mounted sparely by Zack Winokur and Lisenka Heijboer Castañon (a Stipendiate at the 2021 Bayreuth Festival).  Its approach was welcome insofar as it made no "statements" and concentrated on the individual singers' dealings with each other.  Act I was arbitrarily cramped — Isolde's room was a tiny triangle of light that was not made larger at "Luft, luft.  A pile of documents took up precious space and the entrance of Tristan and Kurwenal was vaguely reminiscent of the stateroom scene in Night at the Opera.  But visually uplifting and conceptually clear.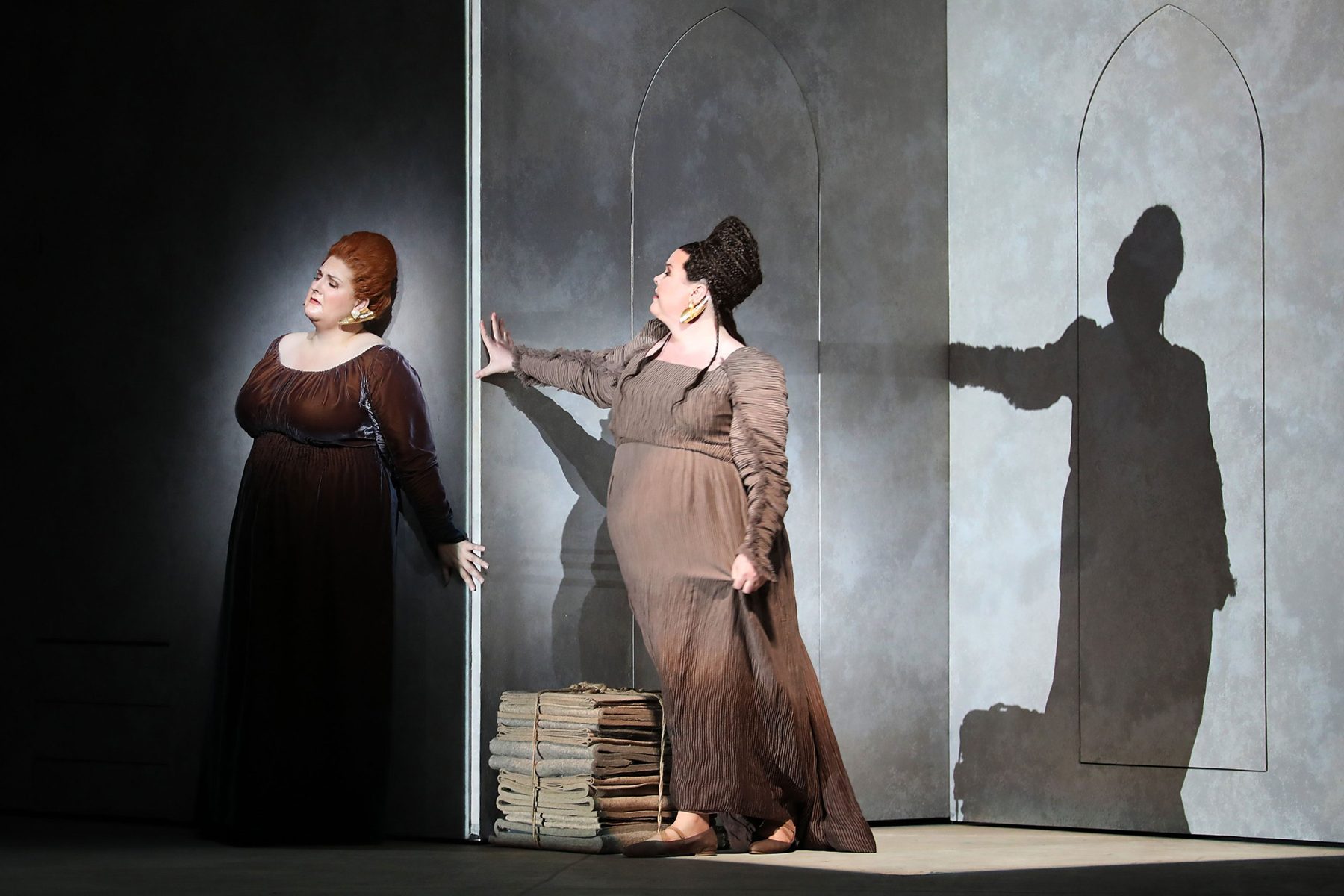 Previously the only Wagner opera that Santa Fe has mounted has been Dutchman, and next season it has announced Dutchman again.  Pity; I would go back in a flash if more interesting works, such as this one, were on offer.